The Château Panchille vineyard is located 25 km northeast of Bordeaux and 7 km southwest of St-Emilion.
With a surface area of 20 hectares, the terroirs are diversified, mainly clayey, sometimes silty or gravelly.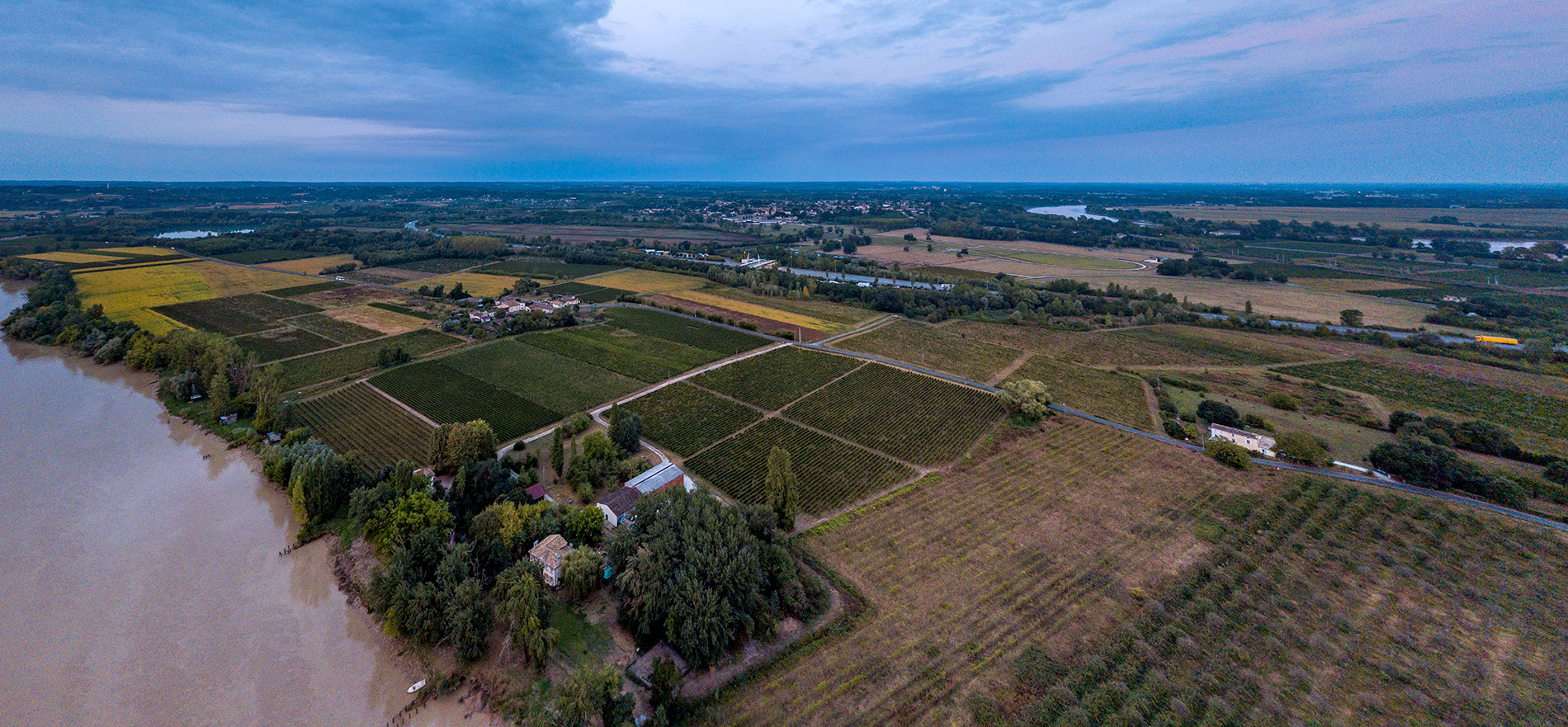 The grape varieties
Red grape varieties
86% Merlot. This grape variety is the most suitable for the Libourne region.
It offers roundness and suppleness to the wine.
12% Cabernet Franc. It brings finesse.
1% of Malbec. For its fruit.
1% Petit Verdot. For its tannic structure and fruits.
Like the Entrecôte à la Bordelaise, Pascal tells us:
"Merlot is my rib steak, Cabernet Franc my shallots,
Malbec and Petit Verdot are my pepper and salt!"
White grape varieties
60% Sauvignon. It produces a fine and aromatic wine.
40% Semillon. Gives volume and complexity to the wine.